You are just about to log into your banking site. How do you ensure the site is safe? How to you ensure that you cyber criminals don't steal your card details:
1. Check is the website uses encryption (the padlock symbol) and uses https. This means you data is transmitted safely to and from the bank's servers.
2. Check if the URL is correct and doesn't include any typos. If you're unsure of how the official website looks like (it may be your first time), do a quick Google search and verify the information.
3. Check if there are any unusual or extra fields added to your usual login steps. No bank will ever ask you for your address or card number or, worse, for your PIN in the login process. If you see anything out of place, leave the website, contact the bank and see how you can safely conclude the transaction.
4. Check if the logo and other elements are fuzzy, because sometimes cyber criminals use elements they can find on the web to mimic the appearance of a legitimate online banking website. Do a Google search of the official websites and compare them. If you find something strange, contact the bank and report it.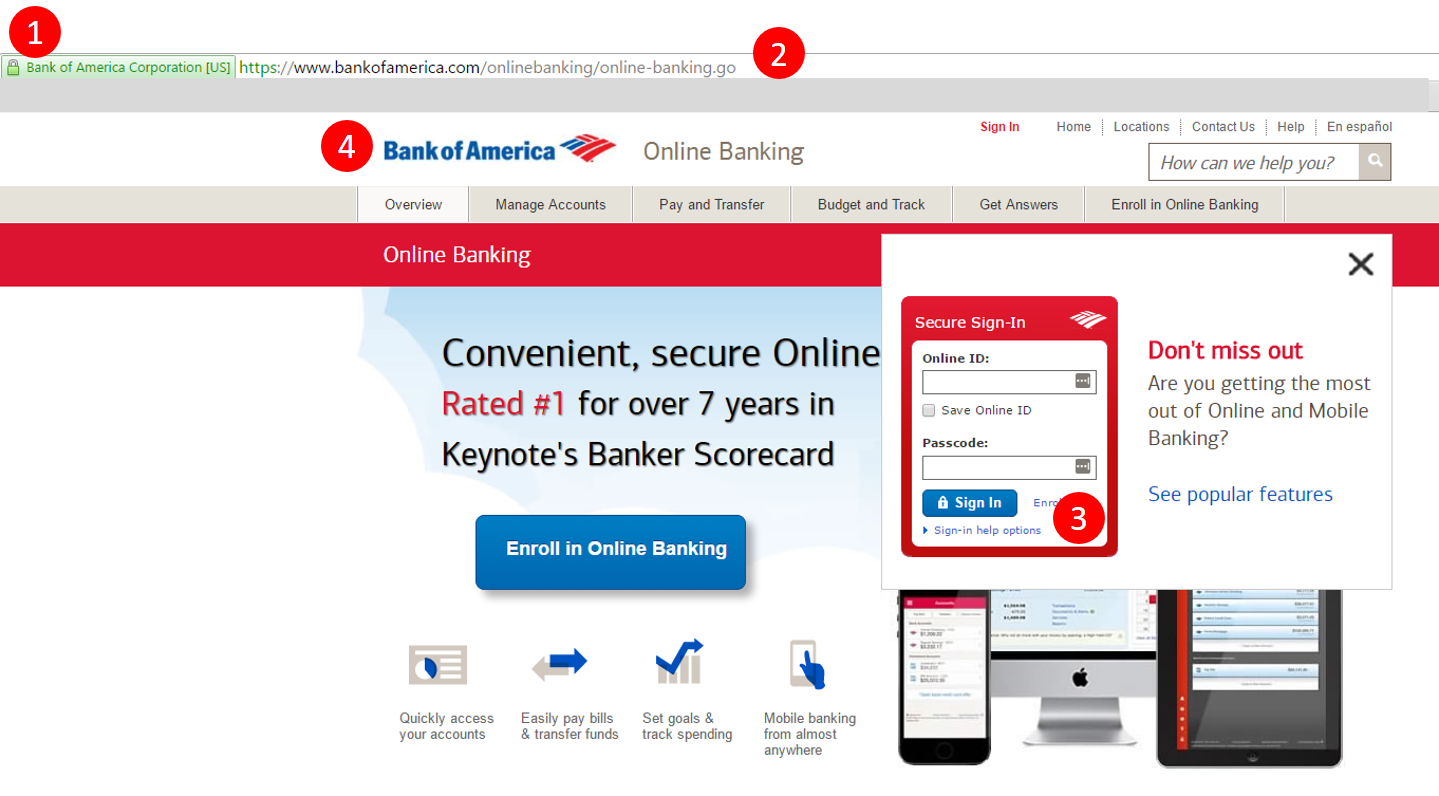 Additionally, you can check the footer of the website and see if there is any legitimate information on the bank, such as company details, locations and so on. The more information, written professionally and that can be verified, the safer you'll know you are. You can always call your local branch to ensure the information as well!
These tips don't only work for your banking sites but all SSL secure sites. Ensure that you do not fall for any of the evil twins. (Phishing or Pharming)
JT